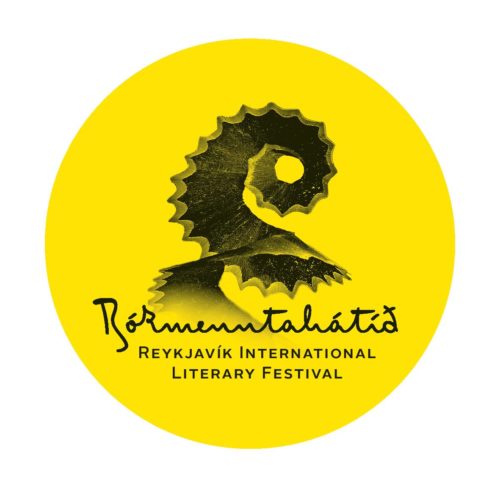 Since the year 2000, when Reykjavík was one of the European Capitals of Culture, the festival has hosted the Reykjavík Fellowship Program. It's a biannual fellowship where publishers, editors and agents build up their international network, meet new and upcoming authors, learn about the Icelandic book market and enjoy some wonderful days together in Reykjavík.
2021 Reykjavík Fellows are the following: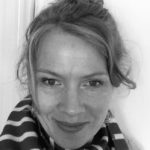 Trude Kolaas – Immaterial Agents (Norway)
Trude Kolaas is director of Immaterial Agents, a literary agency focusing on Nordic authors. Their current projects include publications by Icelandic authors Bergsveinn Birgisson, Kristín Helga Gunnarsdóttir and Auður Jónsdóttir among others.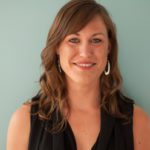 Lisanne Mathijssen-van Hoorn – HarperCollins (Holland)
Lisanne Mathijssen-van Hoorn is Senior Commissioning Editor at HarperCollins Holland. HarperCollins Publishers was founded two hundred years ago and has offices with different profiles around the world. HarperCollins Holland publishes around 90 titles per year, focusing on a broad range of general fiction, from commercial to accessible upmarket and literary titles.
Job Lisman – Prometheus (Holland)
Job Lisman is Editorial Director at Prometheus, one of the leading literary publishing houses in the Netherlands, and the biggest independent one. Prometheus publishes around 180 new titles a year, both fiction and non fiction, Dutch as well as international.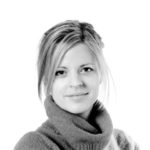 Annette Orre – OLA & Aschehoug (Norway)
Annette Orre is a literary agent at Oslo Literary Agency, Norway's largest literary agency and soon-to-be acquisitions editor at Aschehoug, where she will publish translated literary fiction. Among the authors she is representing are Helene Flood, author of The Therapist, and Maja Lunde, author of The History of the Bees. Aschehoug is one of Norway's leading publishing houses, established in 1872.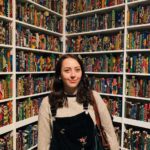 Becca Parkinson – Comma Press (UK)
Becca Parkinson is Engagement Manager at Comma Press, a not-for-profit publisher specialising in the short story and fiction in translation. In 2017 Comma Press won Northern Soul's 'Northern Publisher of the Year' award, and was shortlisted by The British Book Awards for 'Small Press of the Year' in 2019 and 2020. Comma Press is publishing a collection of short stories from Reykjavík this fall.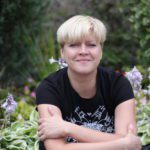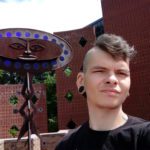 Liliia Omelianenko and Eliash Strongowski – Vydavnytstvo (Ukraine)
Liliia Omelianenko and Eliash Strongowski are publishers with Vydavnytstvo publishing house. Vydavnytstvo's mission is to help Ukrainian readers to learn more about bestselling books and translations from European languages. Considered the most progressive publishing house in Ukraine, Vydavnytstvo publishes books relating to equality, human rights, feminism, philosophy, LGBT, adulthood and other topics not yet usual for the Ukrainian market. They are currently working with Icelandic authors Sjón, Fríða Ísberg and Guðrún Eva Mínervudóttir.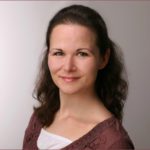 Regine Schmitt – Piper Verlag (Germany)
Regine Schmitt is an editor in the commercial fiction department of Piper Verlag GmbH: a strong publishing house with an impressive tradition and continuously evolving imprints. Piper is over 100 years old and has brought a number of moving, exciting and touching books to a broad audience: from women's fiction to historical novels, family sagas, suspense novels and romance.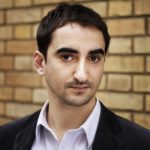 Joachim Schnerf – Grasset (France)
Joachim Schnerf is an editor at French publishing house Grasset, one of France's leading publishers of literary fiction and non-fiction. Founded in 1907, Grasset has a backlist of over 3.000 titles and publishes around 150 new titles a year. Grasset is also renowned for publishing contemporary authors who have won extraordinary acclaim over the years, including Icelandic author Jón Kalman Stefánsson and Einar Kárason.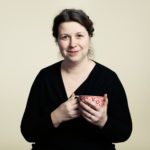 Saara Tiuraniemi – Tammi (Finland)
Saara Tiuraniemi is a publisher at Tammi C&J. Tammi is one of the leading publishing houses in Finland for both domestic and translated literature. Since its foundation in 1943, Tammi Publishers has provided the Finnish market with high quality Finnish and translated literature. Today, Tammi is the leading Children's and Juvenile's book publisher in Finland.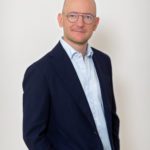 Jacob Søndergaard – Gutkind Forlag (Denmark)
Jacob Søndergaard is Publishing Director at Gutkind Forlag, a newly founded Danish publishing house which has enjoyed great early success. Gutkind focuses on upmarket fiction and narrative non fiction, Danish and in translation, and with a focus on Nordic literature.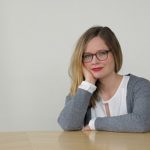 Claudia Winkler – Ullstein (Germany)
Claudia Winkler is a senior editor in charge of acquiring rights from Scandinavia, the UK and Germany at Ullstein. Ullstein is based in Berlin and is one of the biggest and most successful publishing houses in Germany.