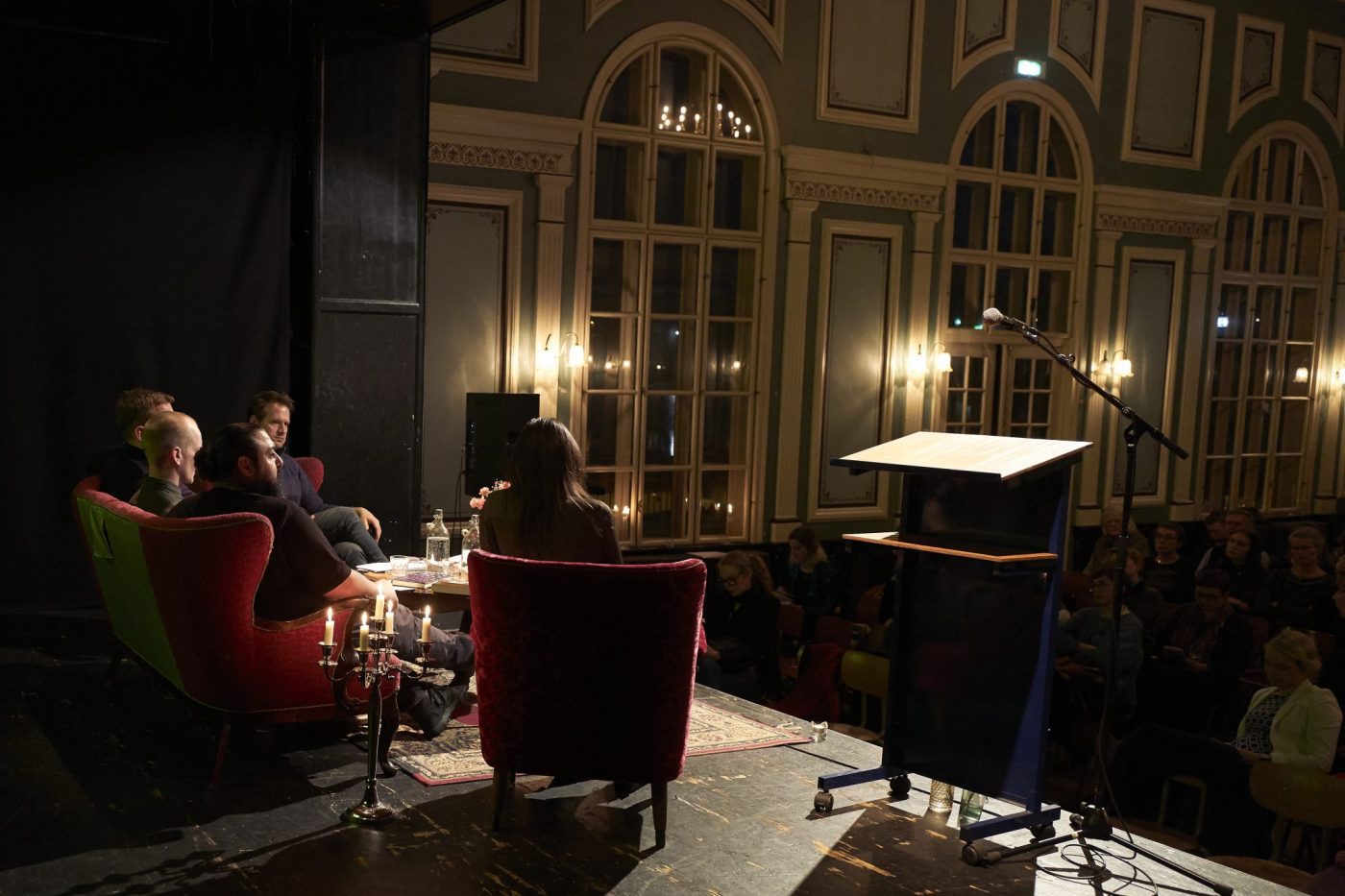 The Reykjavik International Literary Festival will celebrate its opening
on Wednesday, September 8, and will close on September 11. This
year, we are indeed celebrating with style, and our aim is to offer a
sumptuous and well-deserved feast to the readers, writers, publishers,
and book lovers at large.
The festival has usually been held every two years ever since 1985, so
this will be the fifteenth of its kind. A great many authors will be our
guests, as well as publishers and journalists from all over the world; they
all come to attend the festivities, meet readers, follow emerging trends in
the world of literature, and get acquainted with new and promising
talents among Icelandic authors.
The Reykjavik International Literary Festival has its very own brand of
magic, as the readers and the authors get an exceptional opportunity to
mix, mingle, and exchange views. The festival is their celebration, and
the authors get a unique opportunity to meet their readers, while the
readers get a chance to meet their favourite authors. In fact, the authors
who have participated in the Reykjavik International Literary Festival
throughout the years have said that they consider this unique closeness
to their readers as one of the highlights of their visit to Iceland.
As before, the entrance to all events of the festival is open to all free of
charge. The events are held in Iðnó, the Nordic House, and at other
venues. These will be advertised in due course on the social media and
the festival 's site, and we feel we can safely say that there will be
something to fit every taste. We bid you welcome to our capital, and to
our fifteenth festival!